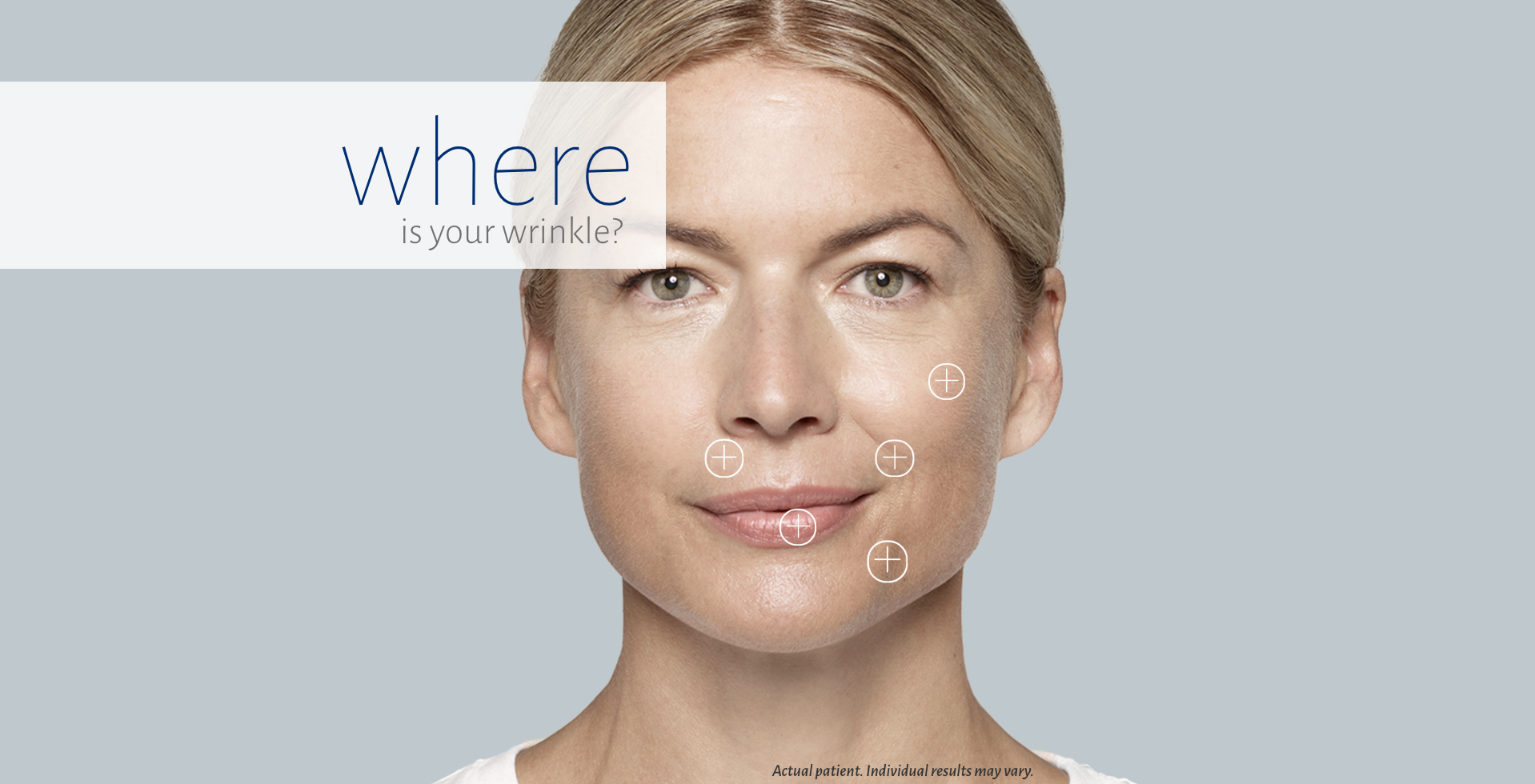 What is Restylane®?
NATURAL-LOOKING, LONG‑LASTING RESULTS.
With over 28 million treatments worldwide and counting, the Restylane line of hyaluronic acid fillers is used to smooth away wrinkles and fine lines (Restylane & Restylane Lyft), create fuller and more accentuated lips (Restylane Silk), and add lift and volume to the cheeks (Restylane Lyft). All Restylane products work to enhance facial features and give long-lasting, yet non-permanent results.
How does Restylane work?
Skin Science
The Restylane line of products is designed to act like your body's own naturally produced hyaluronic acid. Our NASHA® technology allows a unique particle size for each Restylane product,2 which means they offer tailored treatments for individual, natural-looking results.
References:
Data on file. Galderma Laboratories, L.P.
Cohen JL, Dayan SH, Brandt FS, et al. Systematic review of clinical trials of small- and large-gel-particle hyaluronic acid injectable fillers for aesthetic soft tissue augmentation. Dermatol Surg. 2013;39(2):205-231.